Solo Analytical Services started in 1990 to offer environmental, drug and research labs with service and support with emphasis on the customer needs. After working with other service organizations and seeing how the larger companies treated customers, more quantity---less quality, I saw a need to start this company. While some of these companies are no longer in business, Over 25.2 years later, Solo Analytical is still providing a more cost effective alternative to maintaining the older and newer laboratory equipment. We specialize in the service and repair of a wide range of instrumentation including
Gas Chromatography Systems
and
Mass Selective Detectors
. Solo Analytical has over 30 years of service, training and schooling on various models of mass spectrometer , gas chromatographs and other services offered. We do not use 3rd party subcontractors when you call but have the supported of other independent service providers to provide technical assistance, parts, and back up if ever needed. Our goal is to exceed our customers' expectations for reliable service. Whatever your service needs you may have, we'll do our best to meet them. So, when your tired of paying high prices and waiting forever for OEM service , give us a call.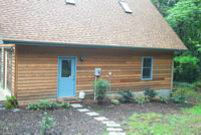 Alan Schumacher, Owner
Solo Analytical Services
1050 Cane Ridge Road
Efland, NC 27243
(336) 214-7068
Where is Efland, NC you may ask?. We are located just outside Hillsborough in the center of North Carolina, roughly 15 min west of Research Triangle Park , sorta the middle of nowhere but in the center of everything.
Questions?? ..
email me
---